Changing AirComfort's Refresh rate on ExoticPet App
Click one AirComfort sensor on the Dashboard.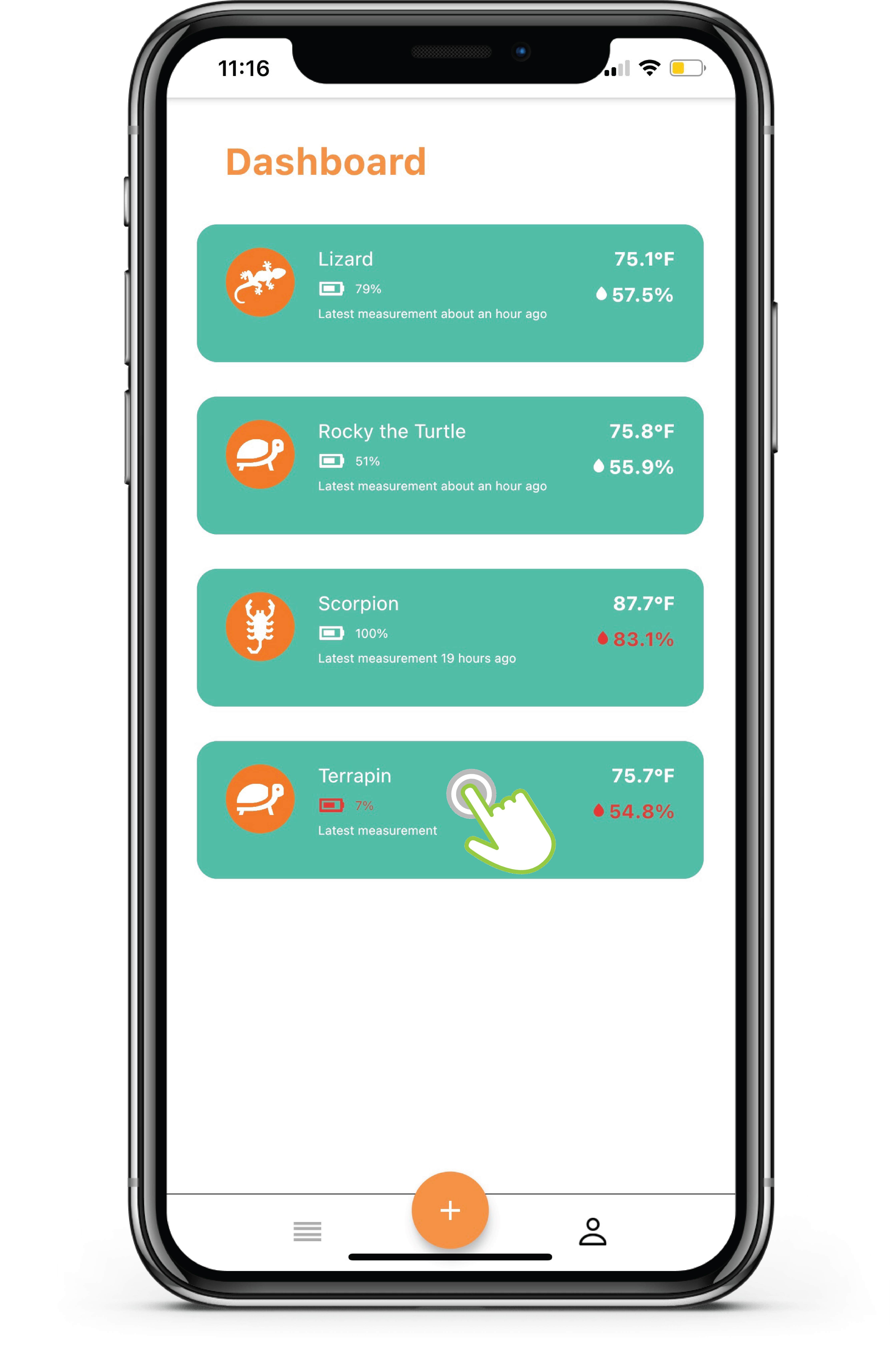 Click the Refresh Rate inside sensor page.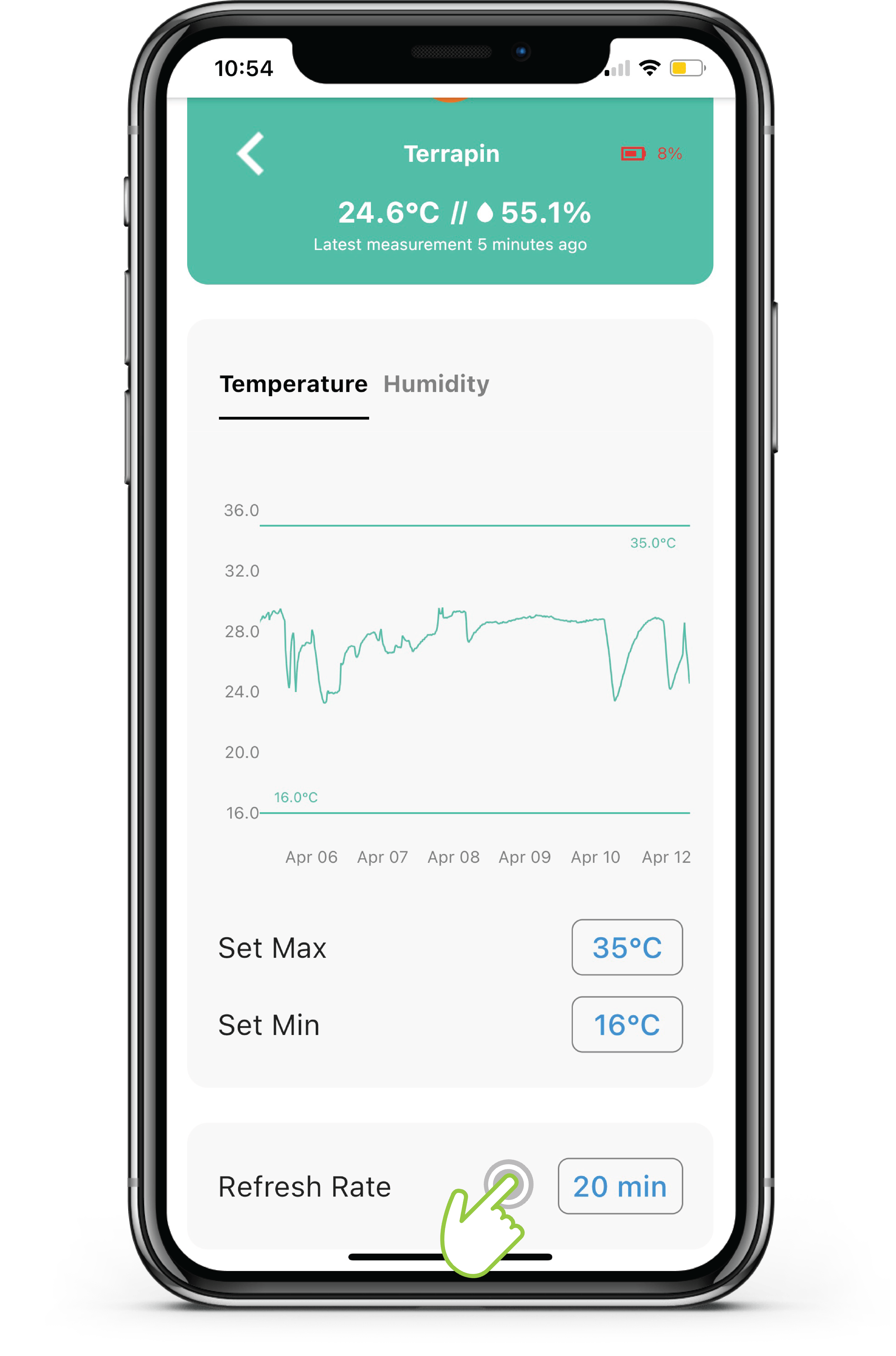 Select one value in the list (5, 10, 15, 20, 25, 30, 40 minutes). It allows a user to set intervals which record 'Temperature' & 'Humidity'. Short periods will consume more battery than longer.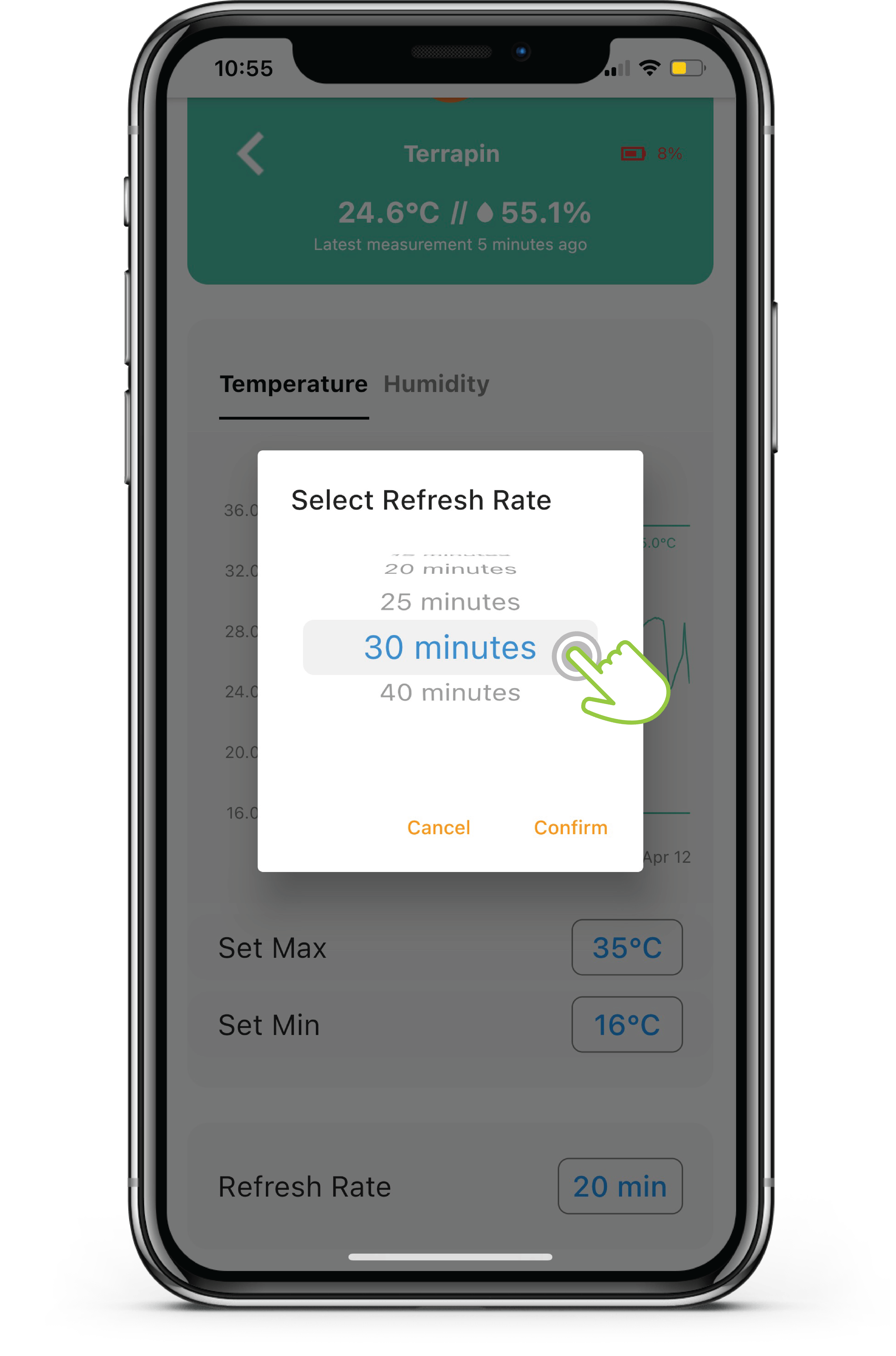 Click the Confirm button.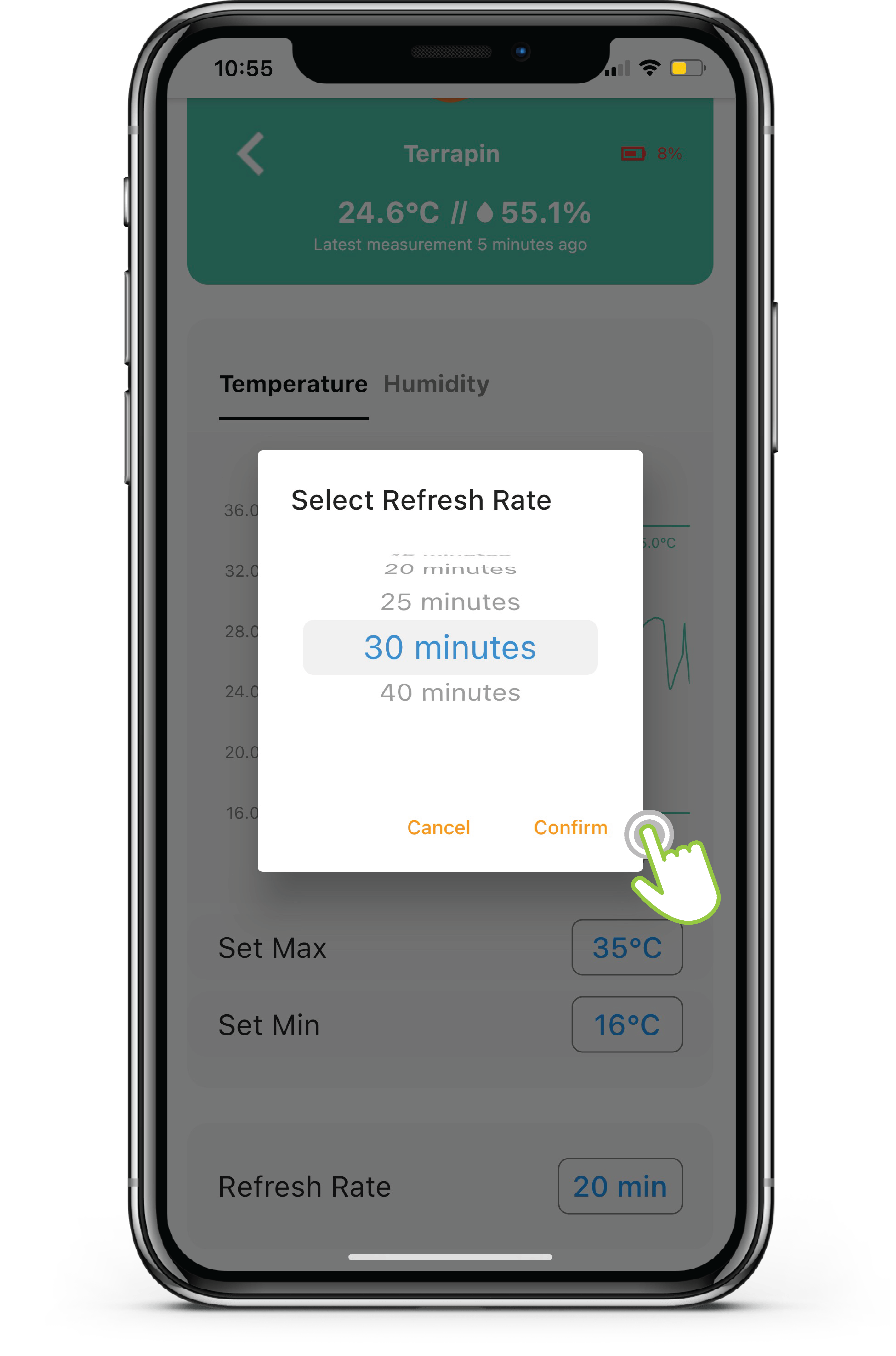 Scroll down then click the Save Settings button.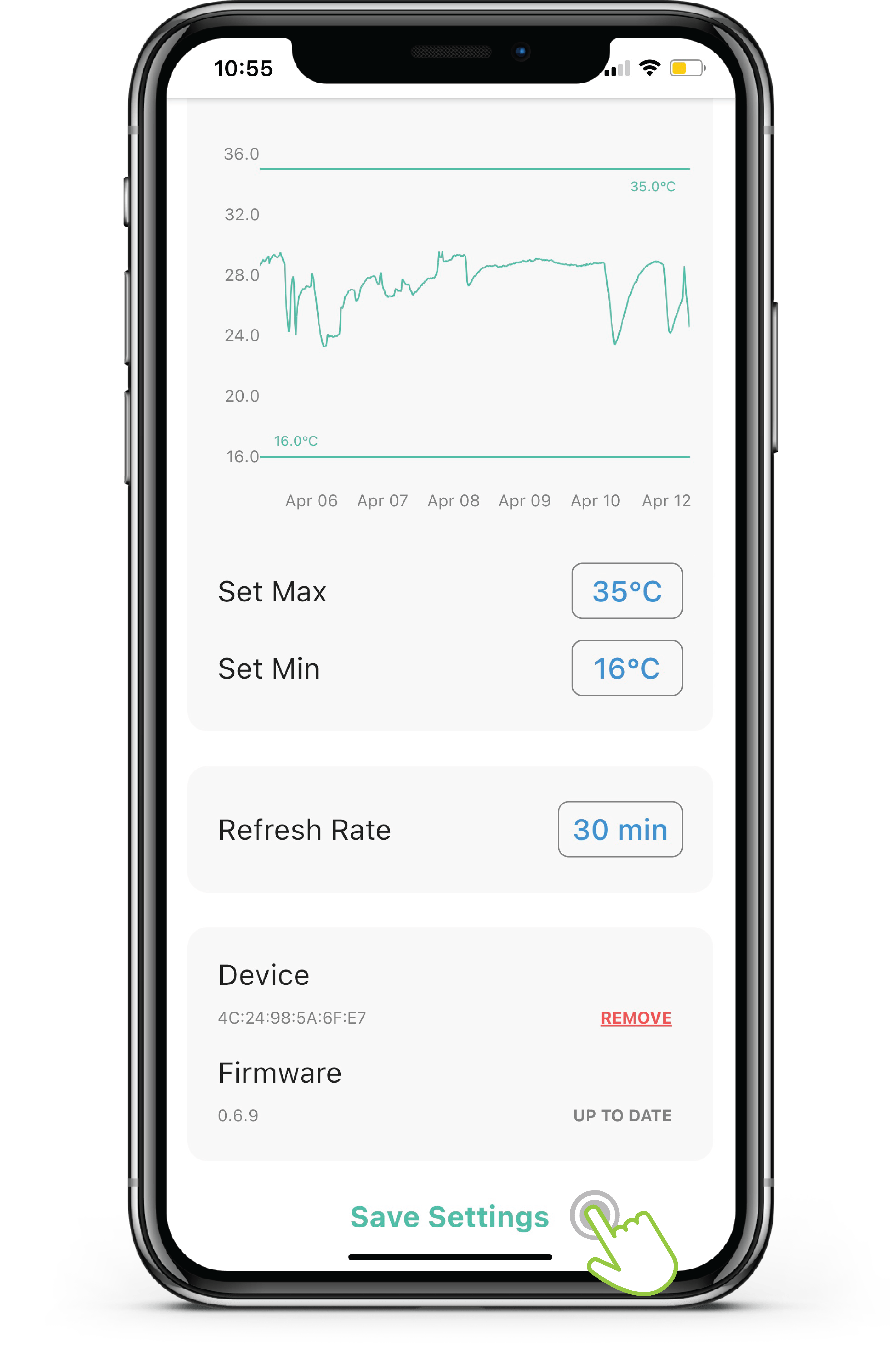 From Data Sync pop-up, click the AirComfort Name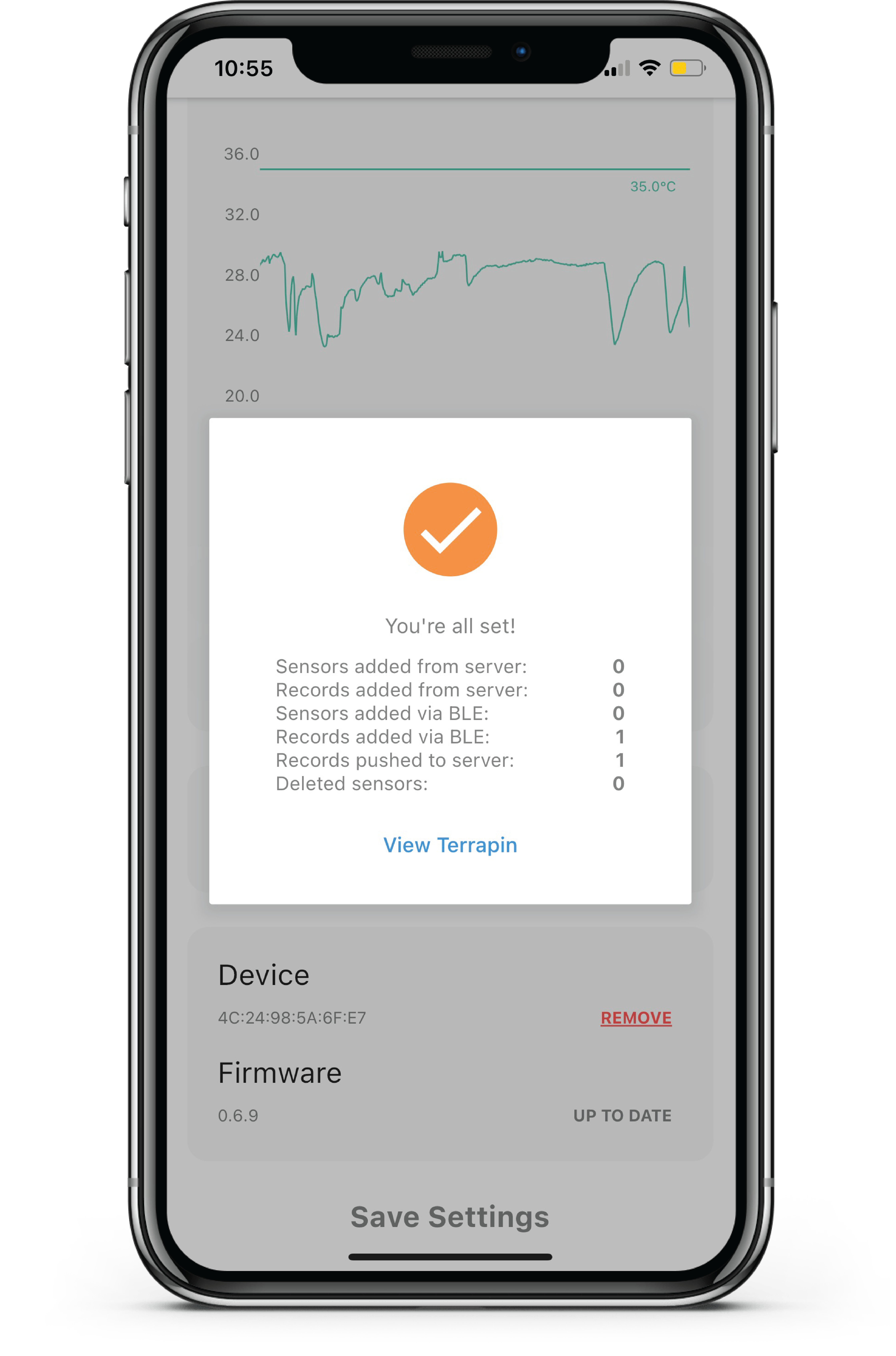 Check if the Refresh Rate has been updated